FRC 2605 - Seamonsters Robotics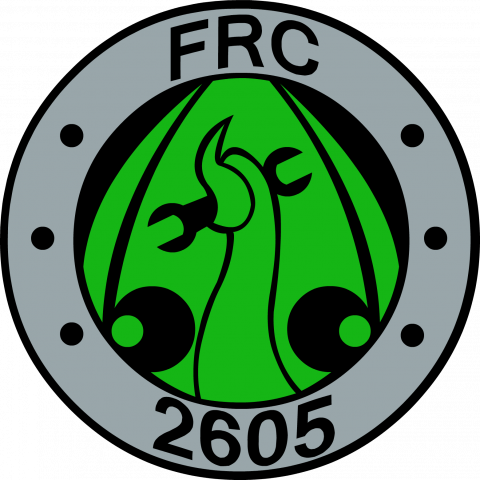 The Sehome Seamonsters are FRC Team #2605 and are 25+ members strong. Our mission is to create an environment in the team that is as enriching as it is gratifying, where every student is presented with equal opportunities to pursue their interests in the applications of STEM.
The Sehome Robotics Team competes against schools of all sizes, including some of whom have many more resources at their disposal. Sehome's mentors provide supervision and some high-level guidance, but most of the design, construction, and programming of the robot is performed at Sehome by the students.
We also have FTC Teams as well as VEX Teams participating at our High School and in our district.
Team Name: Seamonsters
Team Number: 2605
Location: Sehome High School, Bellingham, WA
Established: 2008
Mascot Name: Queequeg
Team Colors: Green, Black, Blue
Follow us on Twitter and Facebook
Competition dates and results can be found on The Blue Alliance website
Videos: Check out our YouTube channel!
History and folklore:
Our team was founded in 2008 with the creative name of "Sehome Robotics Team." From the very beginning, we emphasized the idea that students learn best from hands-on involvement and by enjoying themselves at the same time. In 2008, we won the Highest Seeded Rookie Award by becoming 8th Alliance Captain at the Portland Regional.
In 2010, we changed our name to the Sehome Seamonsters, and adopted our mascot, Queequeg. The story goes that a few robotics members were walking along the beach when they discovered a washed-up baby squid. After taking him back to the shop, it demonstrated such a profuse interest in science and engineering, that we decided to keep him around.
What is FIRST? What is FRC?
FIRST: "For Inspiration and Recognition of Science and Technology." The mission is to inspire young people to be science and technology leaders, by engaging them in exciting mentor-based programs that build science, engineering and technology skills, that inspire innovation, and  that foster well-rounded life capabilities including self-confidence, communication, and leadership.
FRC: FIRST Robotics Competition. FRC engages high school students in STEM (Science, Technology, Engineering and Math) and teaches the value of hard work, innovation, and creativity through robotics. Students are responsible for designing, building, and programming a robot that will compete in an alliance format with other teams in qualifying FIRST tournaments. Most importantly, teenagers experience real world team-building skills while working together, sharing ideas, and treating each other with respect.