Bellingham Technical College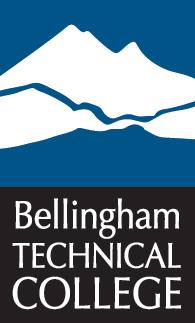 Bellingham Technical College is a leading educational institution, and the only technical college, in northwest Washington State. BTC offers high-quality education in a supportive, student-first environment and has been providing skills-focused education to thousands of local and regional students since 1957.
At our vibrant campus, conveniently located in the heart of Bellingham about 90 miles north of Seattle, and 60 miles south of Vancouver, BC we educate a diverse population of over 8,000 students in more than thirty associate degree and fifty certificate programs.
BTC students prepare for careers in many fields, from advanced manufacturing to accounting; process technology to pastry; registered nursing to radiologic technology.
Our approach is high-tech, hands-on, and student-centered. Smaller classes mean your instructors really know you, and most programs are structured so you'll remain with your group throughout. At every step, you'll know that BTC faculty and staff are here to support you in pursuit of your goals.