Bellingham AI and Robotics Society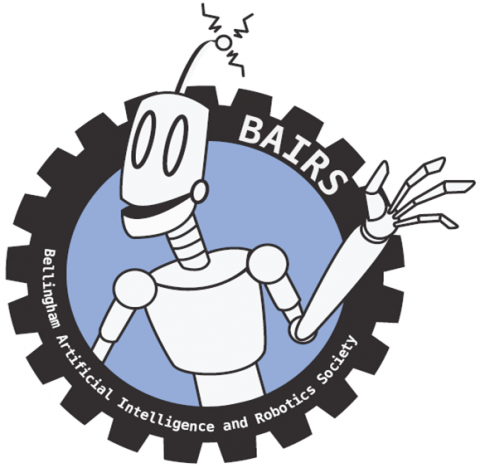 The Bellingham AI and Robotics Society will continue to offer workshops, demonstrations, and the opportunity to build a Lego Mindstorm robot.   Dr. Jianna Zhang from WWU Computer Science Department, and the President of Bellingham AI and Robotics Society (BAIRS) will lead her students, WWU Student Robot Club, BAIRS members to provide the following workshops and tutorials. We have 4 classes on both days during the event on 2nd Floor in Room CC234:
(1) IoT Door V.1, by Daniel;
(2) Arduino Segway Chair, by Rod Mesecar;
(3) Arduino navigation robot programming, by Robert Harley
(4) Make your first Lego Robot, Jiana Zhang and Laura Wang with other students and BAIRS members   
BAIRS provides a robotics learning lab and workshop where people can check out with a drivers license a Lego Mindstorms robot kit to create and construct a working robot.  
We are unique from other groups as we provide an interactive learning and fun experience for families and people of all ages. We are one of the few family oriented activities where parents, grandparents, students, and children can spend time together building and learning about robots.